---
Curtains & Blinds Automation:
MMT Acoustix Curtains and Blind automation system allows you to have full control of drapes in your smart phone. Automatically controlled as per weather conditions or manually, this hi tech technology improves your luxury lifestyle.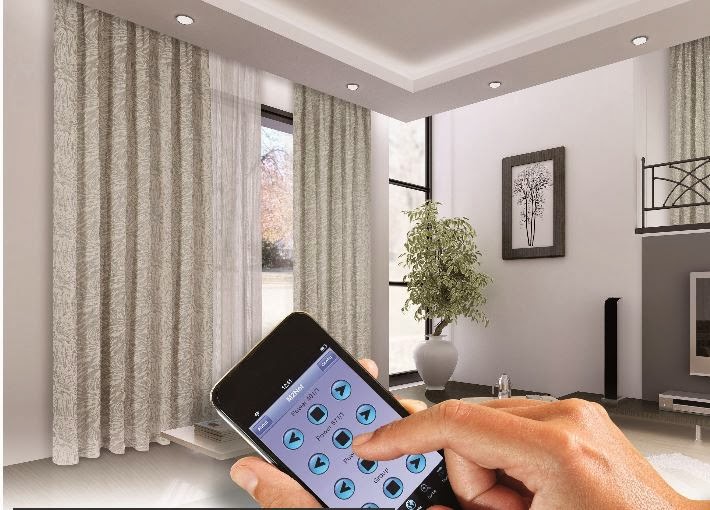 Features:
☛ Curtains l Blinds l Projector Screens
☛ Customized mood settings
Controls:
☛ Smart switches l Mobile Control l Remote Control
---
Smart Security Automation: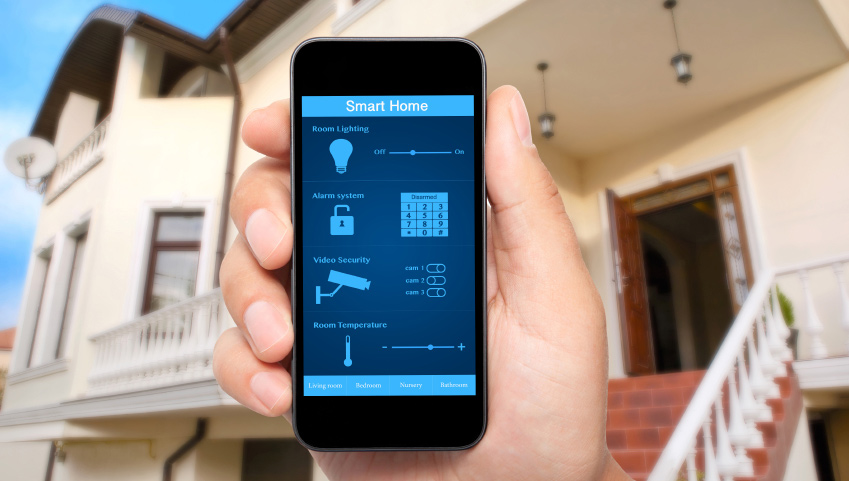 CCTV / IP Cameras –
☛ Integrate your CCTV cameras with our centralized automation system to experience the digital security
☛ Through Internet connection monitor from anywhere across the globe
☛ Our systems integrate with any existing IP based CCTV camera systems
Digital Door Locks –
☛ Track each entry / exit on your mobile app
☛ We offer biometric systems for robust security
Video Door Phones –
☛ Wherever you are, answer your doorbell from any part of the world
☛ Integrates with your access control and manages entry / exit
Gas Leak Detectors / Smoke Alarms / Fire Alarms –
☛ Instant notification on your mobile
☛ Siren Alert for immediate action
☛ Switches off your regulator in case of gas leakage – Isn't it amazing?
Burglar Alarms and Motion Sensors –
☛ Detects any unexpected motion and performs predefined actions – Siren / notifications / lightning on-off
☛ All activities monitored using mobile app
Door Sensors –
☛ Check your door status on mobile App.
☛ Time based alerts and siren integration
GPS Tracker –
☛ Now track the location of your kids on your mobile app
☛ Just place the smart tracker in their school bags and stop worrying
---
Climate & Hvac Automation: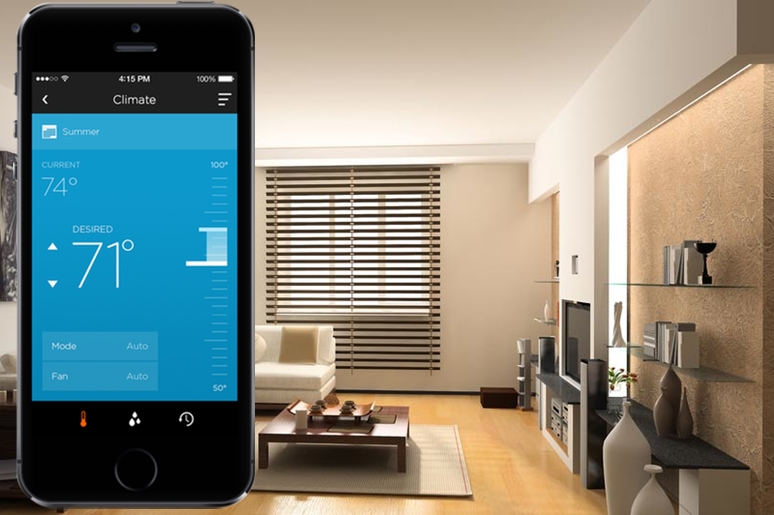 Features:
☛ Intelligent climate control mechanism provides scheduled controlling of your cooling/heating devices
☛ Our systems work with all air conditioners
☛ Mood and mobile based controlling for different rooms
Control Options:
☛ Smart Switches l Mobile Control l Remote Control
---
Home Theater and Media Automation
☛ Control your TV, set-top box, AVR, DVD/Blu-Ray player and projector systems on mobile app
☛ Stream your media files wirelessly and listen to different music in different zones – Skip songs, adjust the volume and more
☛ Integrates with any media system and allows control of media via mobile app, smart switches
☛ From TVs to amplifiers, it's easy to integrate your multimedia devices into central automation system
☛ Replaces all remote controls by a mobile application to deliver a total digital experience